Why Join Us?
ClickGoWeb is a competent Web & Mobile App Development Company in the field of IT sector. We have a team of professionals who have shown their expertise, strength, skill sets, and extensive years of knowledge in developing the projects and hold the strong position in the field of IT. We at ClickGoWeb believe the more your team member is comfortable the more creative they become. We always encourage our manpower to unleash their potential and talent for the further development of our team, which is the biggest achievement & concern for us as so far.
Our HR policies are the sculpture for the further development and enhancing the skill sets of our team members to lead them towards the professional exposure and personal, organizational growth with the variety of challenges which automatically reward their career.
Our employees are the most valued resources for us and the core reason for our success. We foster a culture to develop ownership and leadership which blossoms the career to an advanced level. If you are collaborative, fun loving, customer centric, passionate to learn, understand the importance of ownership, and a true team player, you are at the right place.
These all are the core values which makes us recognized in the way of sustainable growth, long-term success together.
Current Openings
Diverse profession across the globe.
Our Work Culture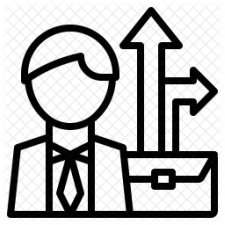 Career Growth & Learning - We proud to have highly experienced professionals and Subject Matter Experts with us. We offer world class opportunities to learn and a right career path to grow.
Recognitions - Our people matter to us the most. It's a part of our culture that we admire the efforts of our people and reward them for their accomplishments.


Work Life Balance - We believe that work is the one part of an individual's life. We empower our people to work with the flexibility.
Continuous Improvement- We strives to be excellent in all our endeavors and provide continuous opportunities & trainings to unfold the individual's hidden potential for a constant Improvement in ourselves.